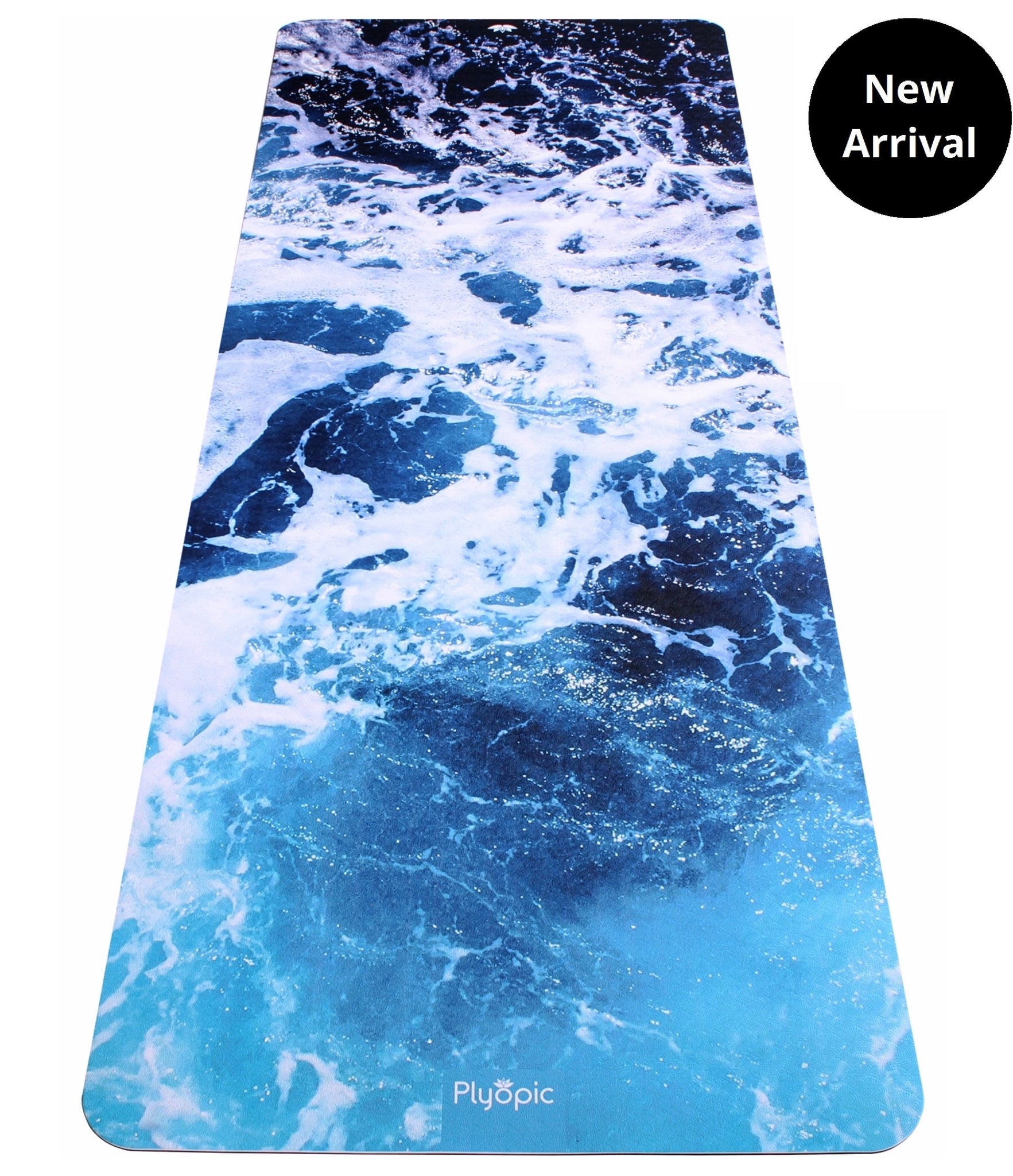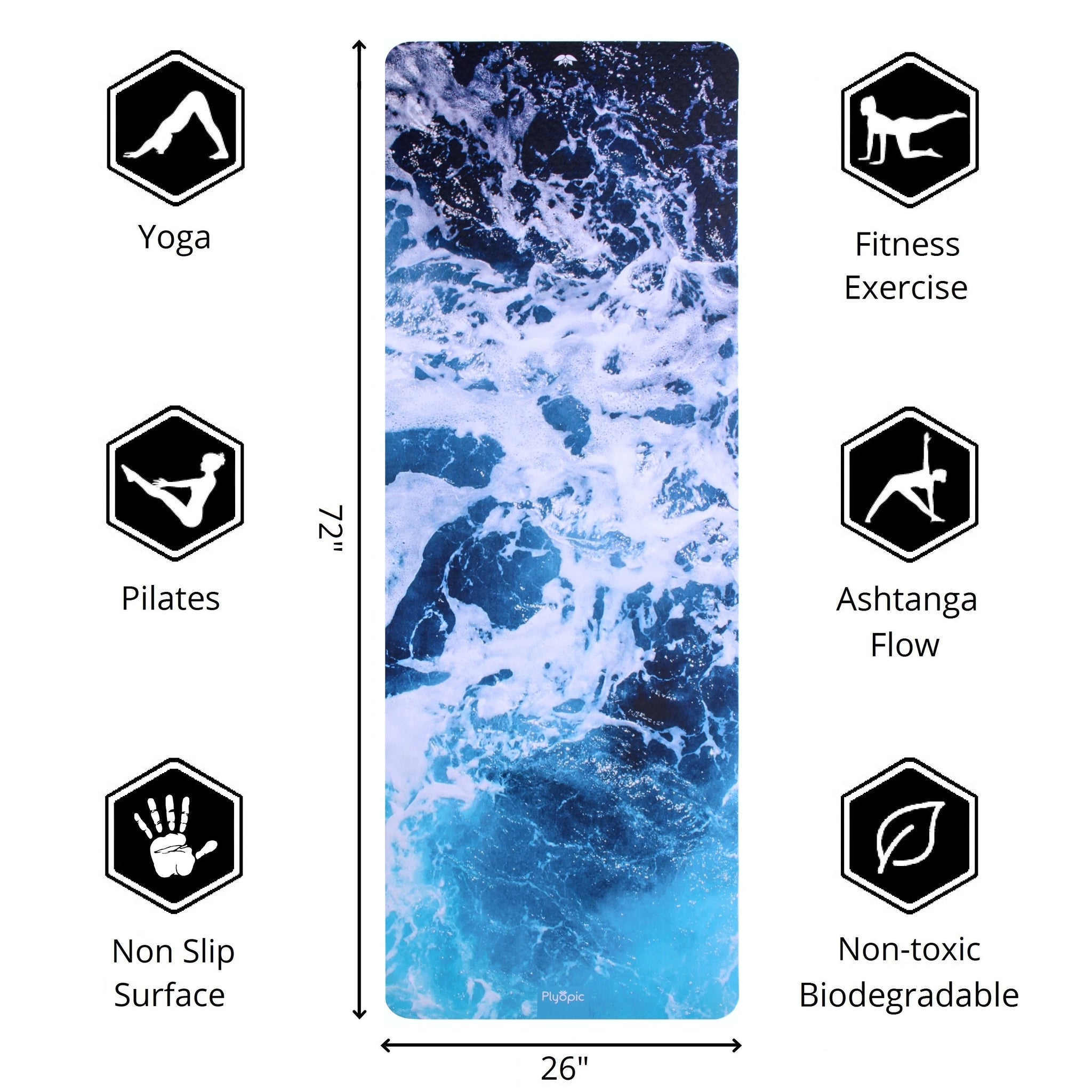 Printed Yoga, Pilates & Exercise Mat - Pacific
NON-SLIP, HIGH TRACTION SURFACE: 
Our new ultra-textured mat surface delivers superior grip and stability to give you the comfort and confidence to execute any pose safely and securely on wood, tile or concrete floors.

OPTIMUM THICKNESS:
Protect your knees and joints without compromising your stability. With a high density 6mm thick construction, you'll feel more comfortable and grounded on your mat than ever before!

YOGA, PILATES, EXERCISE:
Designed for versatility: Use your mat for Yoga, Pilates and all types of Fitness Exercises in the gym or from the comfort of your own home.

LIGHTWEIGHT, HYGIENIC AND DURABLE: 
Made with closed cell materials which are easy to clean and do not absorb sweat or other microbes. And at only 2lb (0.9kg) in weight and a carry strap included, you can now carry your mat to class hassle free and in complete comfort.

ECO CONSCIOUS AND BODY KIND:
Built to last with environmentally conscious, SGS certified materials that are hypoallergenic and free from PVC, 6 Phthalates, Latex, BPA and other toxins. Choose a mat that's recyclable and better for your health.

LIMITED EDITION DESIGNS:
Express yourself and be the envy of your classmates with one of our limited edition designs. Pre-order your unique design now. Once they're gone, they're gone!

Accessories Included
Cotton carrying / yoga strap
Product Dimensions
1830 x 660 x 6mm | 72 x 26 x 0.25in
Product Weight
0.9kg | 2lb