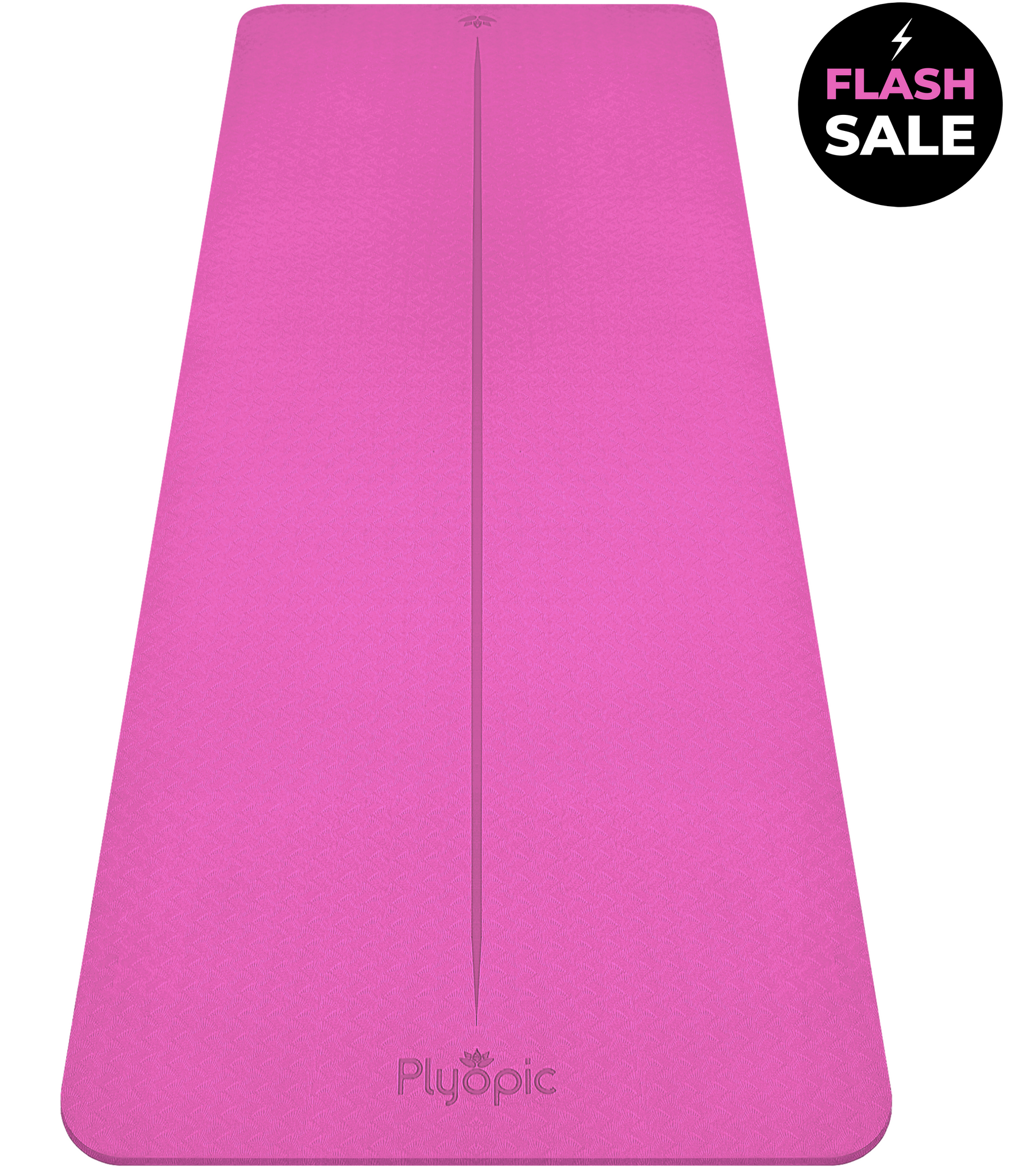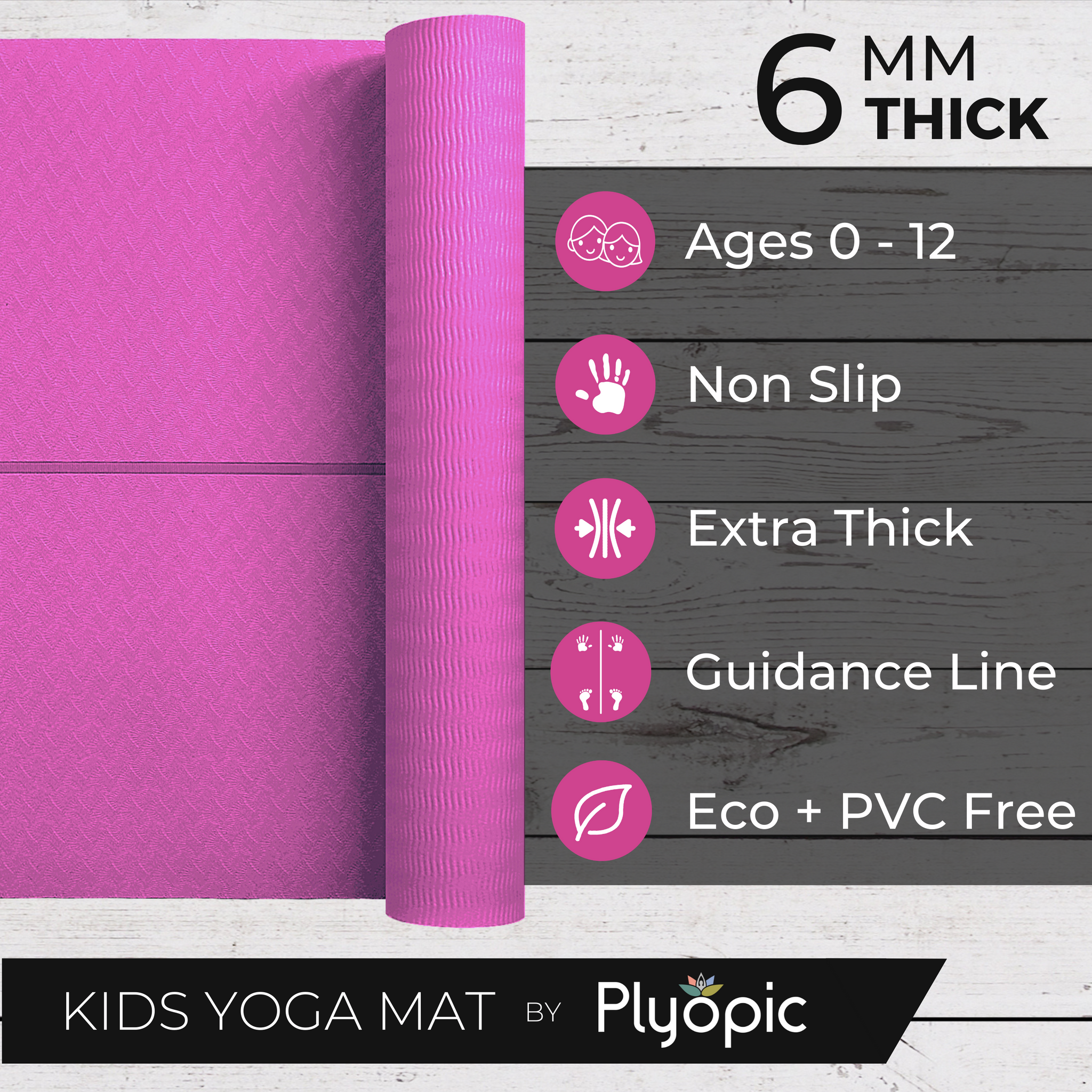 Kids Yoga Mat - Pink
FLASH SALE: £19.99 £29.99  | $19.99 $34.99 
KIDS YOGA MAT – Ideal for babies and children of ages 0-12. Build confidence, body awareness, coordination, and a sense of calm into your child's routine today.
TEXTURED NON SLIP SURFACE – Feel safe and secure in any pose with dual surface textures that firmly grips the floor and your hands and feet.
BODY ALIGNMENT ASSISTANCE – Easily correct body alignment and guide hand and foot placements in yoga with our integrated body alignment line. An excellent teaching tool for instructors and learning aid for students.
YOGA, EXERCISE, AND PLAYTIME – Designed for all types of Yoga, exercise, and play. Perfect for indoor or outdoor use; including gyms, studios, school, daycare, or camps.
EASY CLEAN AND ECO-FRIENDLY – Made from the highest quality TPE foam material, which is non-toxic, hypoallergenic, vegan-friendly, free from PVC, 6P Phthalates, and other nasties. It's easy to keep your mat clean and hygienic – simply wipe the quick-dry surfaces clean with soapy water.
Accessories Included
Cotton carrying / yoga strap
Product Dimensions
1500 x 610 x 6mm | 59 x 24 x 0.25in
Product Weight
0.8kg | 1.7lb