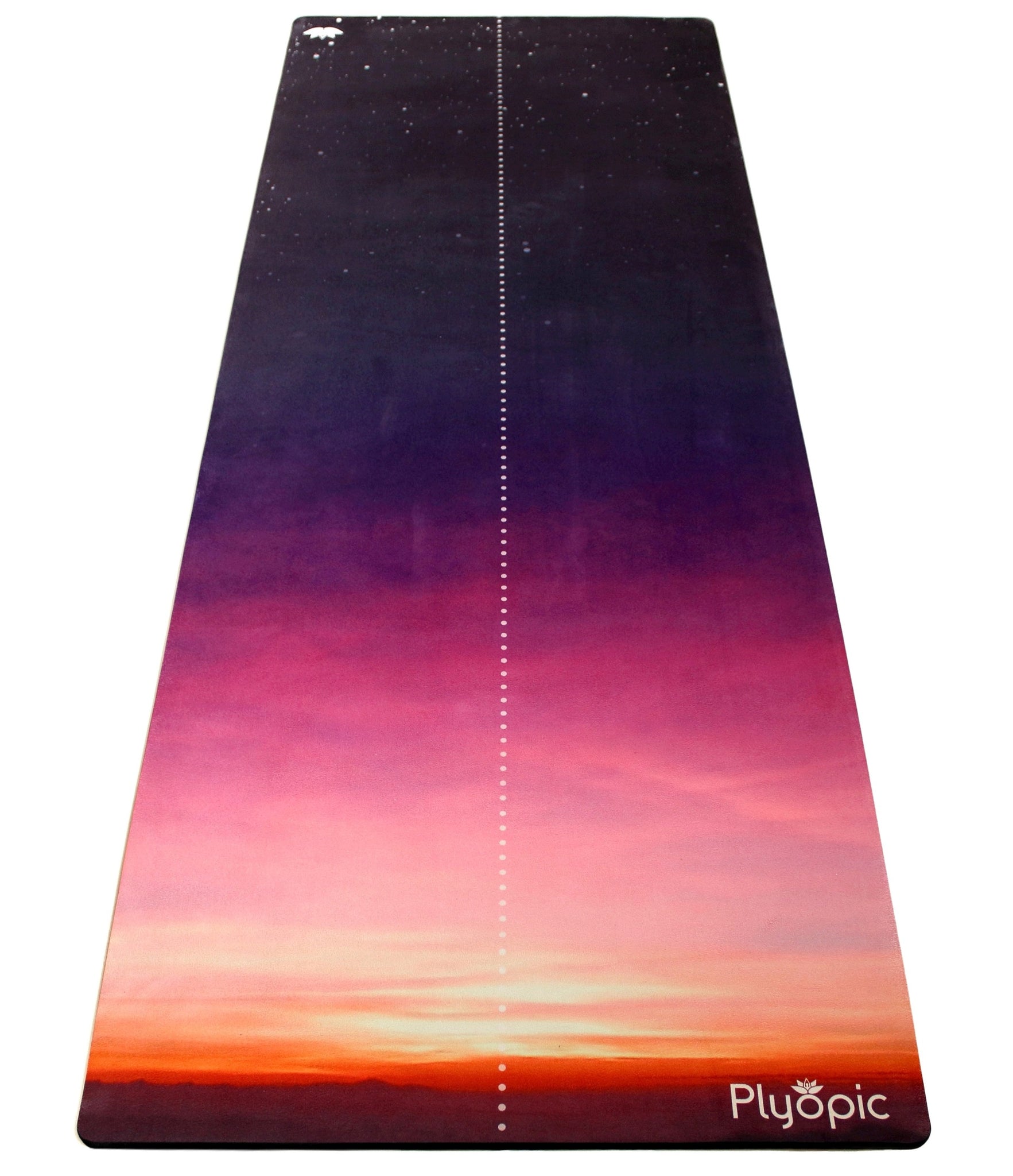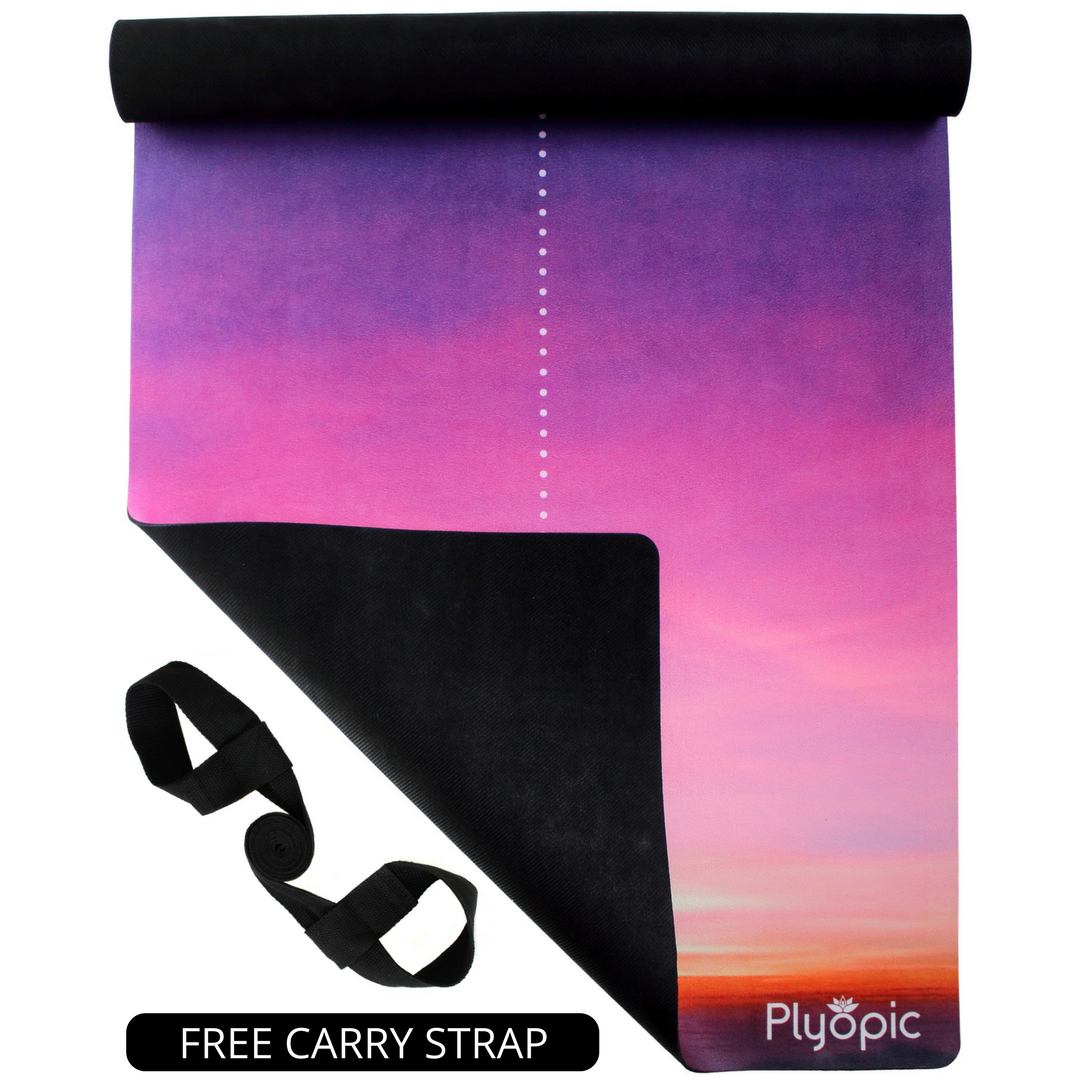 All In One Yoga Mat Stratospheric
DISCOVER A NEW TYPE OF GRIP: 
Sticky mats were designed for those who don't sweat. Plyopic mats are designed for everyone else. From clammy hands to hot yoga sweats, feel strong and confident in your poses and smooth in your transitions.
YOGA, PILATES, EXERCISE:
Designed for Yoga and Pilates: Ashtanga, Vinyasa Flow, Power, Hatha, Yin, Iyengar, Kundalini, Bikram and Hot Yoga. Flip your mat over and use with footwear for gym or fitness exercises.
ENHANCED STABILITY AND BODY ALIGNMENT:
Improve your balance and stability in any pose with a dense non-slip 3.5mm rubber base that firmly grips the floor.
DURABLE AND ECO-FRIENDLY:
Built to last with environmentally conscious, SGS certified materials. Choose a mat that's soft against your skin and better for your health.
LIMITED EDITION DESIGNS:
Express yourself and be the envy of your classmates with one of our limited edition designs. Buy your unique design now. Once they're gone, they're gone!
What Makes our Mats Unique?
Bio Conscious & Built To Last
Invest in your practice and be kind to your health and the environment with a mat built to last from SGS approved natural and biodegradable materials. Free from PVC, toxic glues, phthalates and other nasties found in cheap yoga mats which may damage your health and take 1000s of years to decompose.
Prevent Injuries

Incorrect alignment can weaken your body and cause unnecessary injuries. Therefore, it's important to ensure that your feet and hands, or knees or elbows, are aligned evenly to each other widthways. Our mats come with an integrated centre line to allow you to safely execute poses and quickly check your symmetry without being distracted. You'll quickly start to feel the difference that correct posture makes to your practice. Now go bust out some asana!
Yoga Every Day
The secret to forming a daily yoga habit is making the process of getting onto your mat as easy as possible. We created Plyopic mats to inspire you to get on your mat every…single…day. Designed as the centrepiece to your room, with a soft grip surface to welcome your feet every morning or soothe you in savasana each evening, there's no need to ever roll away your mat again!
A Perfect Gift
The perfect gift for any Yoga, Pilates or Fitness Enthusiast. Give the gift of wellbeing with a luxurious limited edition mat that is different from anything they've tried before. Gift wrap options available from Amazon upon check out.
Accessories Included
Cotton carrying / yoga strap
Product Dimensions
1800 x 650 x 3.5mm | 71 x 25.5 x 0.14in
Product Weight
2.3kg | 5lb